Oban Sportive Weekend
18th-19th May 2024
Launch your 2024 Sportive calendar with an action packed two day Oban Sportive – the "must do" charity event that takes riders on a choice of three Sportive routes and our hill climb: We have 2 all-road sportives: Loch Avich or Loch Awe (the latter with 6237ft of climbing) along quiet back roads on Scotland's Adventure Coast and on the banks of Loch Awe. All Oban Sportive riders are welcome to join our Ben Cruachan Inn Hill Climb on the Saturday – an awesome challenge with inspiring views.
The Oban Sportive is being supported by The Oban Distillery, where the event will start and finish under it's iconic Archway.
From its origin in the Oban of 1793, The Oban Distillery has been a key part of the Oban economy and community and we are delighted that this year, the Oban Distillery will be both support and make up a physical part of the event.
In 1989, the Oban 14 Year Old was named one of six Classic Malts representing the Western Highlands region. In 2019, we'd like to nominate the The Oban Distillery Sportive as one of the Classic Sportives! Cyclists of any age and ability are warmly invited to enjoy our Highlands Hospitality.
All Proceeds to Charities and Good Causes
Waymarked/Marshalled route

Team Entries at Reduced Rate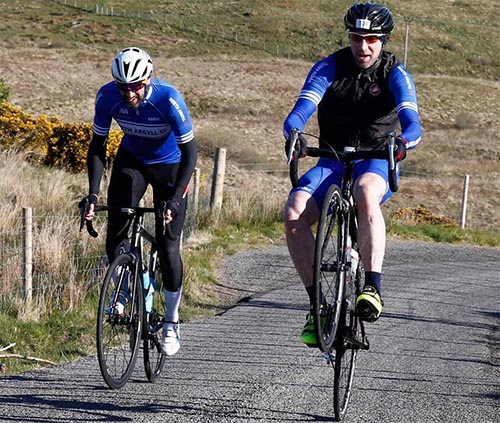 Mark Beaumont on the Oban Sportive
The Oban Sportive is organised with the help of our sponsors.